I see a lot of standpipes in the city and none of them are particularly interesting, but the other day
allotheria and I were walking through uptown and I saw the KING of all standpipes: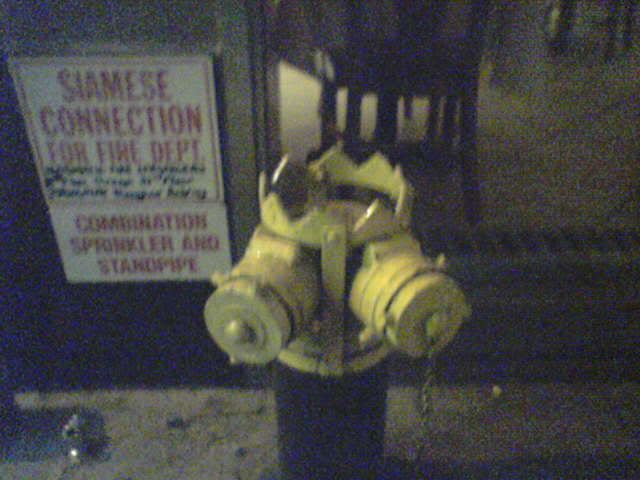 That sign in the backgroung SHOULD read: combination sprinkler, standpipe, and royalty.



The king is dead.
Long live the standpipe.